2021 Lexus RC 350
The 2021 Lexus RC 350 is one of the few vehicles that allows you to drive and operate as effectively as you do; It is a technologically advanced vehicle that is more powerful than the usual coupe and is characterized by a smooth and dynamic ride. The sound system offers excellent sound quality indoors. By reading this article, buyers will appreciate the elegance of the RC 350.
Trim Levels available at Lexus of Greenville:
The 2021 Lexus RC 350 comes with AWD (All-Wheel-Drive) and RWD (Rear-Wheel-Drive) drivetrain options. The following are the trim levels that are available:
• F Sport
• Base
• Black Line Edition F Sport (Special Edition)
Buyers will be pleased to learn that the Lexus RC 350 is an affordable coupe when compared to German rivals such as the Audi A5, BMW 4-Series, and Mercedes C-Class. The 3.5-liter engine in this car likewise performs admirably.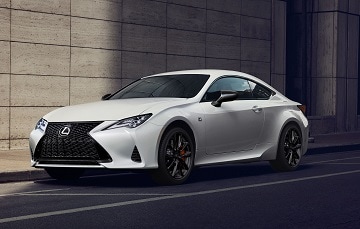 Exterior Appearance:
This striking luxury sports coupe, despite its exceptional performance, has drawn a lot of attention to passenger comfort. This car comes with a unique luggage set. The grille houses the Lexus emblem and a front sensor. It is available with a ground clearance of 5.3 inches. Compared to the previous year, the headlights of the 2021 Lexus RC 350 have been revised and are now horizontal instead of vertical. The architecture is still there. The DRL look on the grille gives the car an aggressive look. The bumper has tastefully integrated parking sensors. The F Sport Black Line Edition comes with 19-inch wheels in black chrome. The side mirrors are available in two-tone patterns. The hood's design lines are neat. The rear brake light runs the full length of the vehicle and LED taillights are available. The F Sport Black Line Edition will contain two exhausts.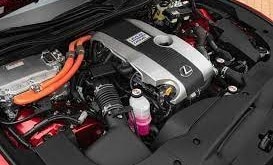 Engine and Performance:
The competent engine is one of the reasons why the Lexus RC 350 does so well in 2021. The engine for this vehicle is a 3.5 liter V6 with 311 horsepower and 280 lbs.-ft of torque. It is paired with an eight-speed automatic transmission. 5.8 seconds to accelerate from 0 to 60 mph. The rear of this vehicle is extremely accessible, especially with RWD.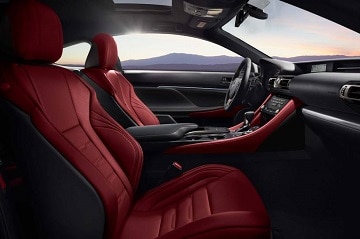 Interior Appearance:
This premium sports coupe comfortably seats four people. Front-seat comfort is excellent, and visibility is excellent too. While the 2021 Lexus RC 350 looks large from the outside, it lacks interior space. Used to the touchpad for the vehicle's 10.3-inch entertainment system, as always. Memory settings are provided for the driver's seat. F Sport and Lexus are engraved on the door sills. Heated and ventilated seats are standard on the Black Line Edition. This picture shows a group of digital and analog instruments. In the center console, there is an analog clock next to the air conditioning nozzles.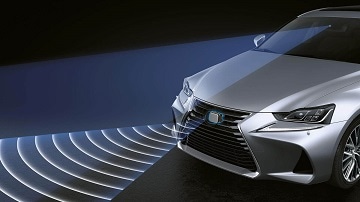 Safety Features:
The Lexus Safety System+ has the following features:
· Intelligent High Beams
· All-Speed Dynamic Radar Cruise Control
· Pre Collision System with Pedestrian Detection
· Lane Departure Alert with Steering Assist
For more information on the 2021 Lexus RC 350 available at Lexus of Greenville, visit their website: https://www.lexusofgreenville.com//lexus-rc-350-dayton-oh.htm